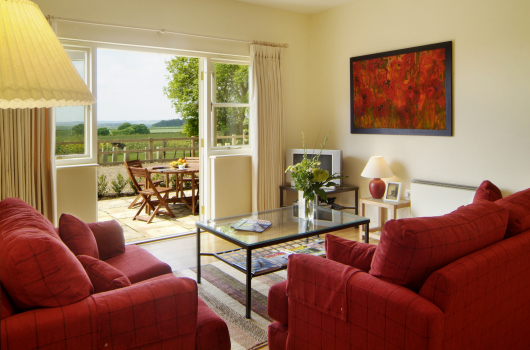 07712 154009

01832 733125

send email


Northamptonshire Holiday Cottages Information

Testimonials
Our very first guests came from Ipoh in Indonesia. Their young son wrote: "Lovely place, lovely countryside, big wide spaces to play, everybody in the family enjoyed it! The best cottage in the world!"
Other guests would appear to agree. The following is a small selection of the many comments we have received:
"Absolutely stunning views and location, complemented by the ever present wildlife. This is by far the nicest property we have ever rented!"
"Exceptionally high standard of accommodation in a lovely peaceful setting!"
"Wonderful cottage, beautifully presented and equipped!"
"Sheer luxury, but cosy at the same time!"
"Fantastic! Thanks!"
"We have had a restful week in a beautiful and peaceful location. There are lots of lovely walks and a comfortable cottage to come home to."
"Our experiences, in order, have been: excellent website, excellent welcome pack and excellent accommodation."
"We've had such a lovely time we're coming back in the summer."
"Everyone was thrilled with this superb accommodation!"
"This is our second stay and we love it. Peaceful, lovely views and lots to do. We'll be back again!"
"What a wonderful cottage in a great location! The countryside at this time of year is simply stunning (November)!"
"Definitely a 5 Star place. Lovely area to explore and great local pubs!"
"Glorious setting, beautiful cottage - such care and attention has gone into every detail!"
"A perfect place for us to stay for our niece's wedding. So nice too to spend the rest of the week visiting the sights and wonderful villages, all within a short range."
"Bed very comfortable and views to die for. The food pack was lovely and we especially enjoyed the bacon and sausages. We didn't know Northamptonshire was so lovely - we will be back!"
"A wonderful rural retreat!"
"This was the perfect cottage for our Christmas break. What a lovely setting, very peaceful, plush and perfect! We will definitely be telling our friends about the place. The starter kit was fantastic."
"Wonderful holiday, great area, lots to do and see for us and the children!"
"This holiday was excellent. I learned how to ride my bike without stabilisers and I am only 6! My brother and me loved every place we went and want to come back soon!"
"We had a wonderful time in your fantastic cottage. It has so well earned its 5 Stars. It has everything you could wish for and more. The area is stunning and the local villages perfect. Both our boys aged 3 and 6 loved their week away and we would love to come back again. It truly is a rural retreat and has everything you need to re-charge your batteries."
"Just perfect!"
"We will miss the tranquillity and comfort, so until next year..."
"Wonderful cottages in a stunning setting!"
"Of all the years we have stayed in cottages / barns etc this one really is the best. Award yourselves a few extra stars. Everything looked nice, clean and very well equipped, the welcome pack was enjoyed and much appreciated. We shall certainly return again and again for more punishment. We also enjoyed the peace and tranquillity here and seeing the red kites about the sky."
"Every comfort is provided for a short or long stay. The bacon, sausages and other provisions were much appreciated. Thank you for a very warm welcome and your continued interest in our comfort and welfare during our stay."
"Thank you for a wonderful holiday. Cottage lovely, bed very comfortable and views to die for. We have been delighted with the wildlife we have seen: red kites, owls, hare, rabbits, kestrel and those Tamworth pigs. Oh my! The food in the welcome packs was lovely and we enjoyed the bacon and sausages especially. Wish we had booked for two weeks. Didn't know Northamptonshire was so lovely, we will be back!"
Nene Valley Cottages
18 School Lane
Islip
Northamptonshire
NN14 3LQ
booking conditions
|
website policy
|
© Nene Valley Cottages 2006-2018
website design © Scottish Web Design