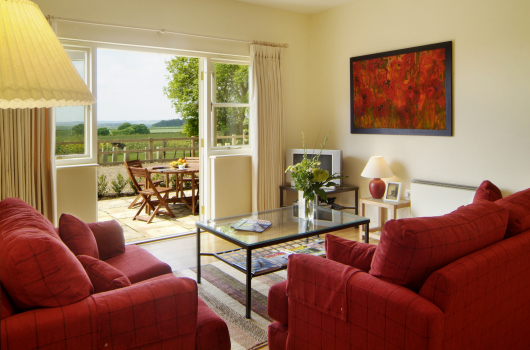 07712 154009

01832 733125

send email


Northamptonshire Holiday Cottages Information

Access Statement
Introduction
Nene Valley Cottages comprise three self catering cottages. All rooms are on the ground floor so that access is easy for those able to go up or down a short step into and out of the front door or french windows which lead from each unit into the gardens. Len and Graham each have two bedrooms. Len interconnects with Alice which is a single roomed unit which has been built fully to comply with M1 and M2 accessibility requirements for those with impaired mobility.
Pre-Arrival
For occupants of Alice, please let us know if you would like the dining table to be raised in height to make it easier to use. A ramp can be installed to obviate stepping down from the door sill and allow wheelchair access. We can also take up the rugs from the wooden floors to aid mobility. The loo seat can be raised too.
Arrival and Car Parking Facilities
There is parking right outside the front door of each unit. Cars can be parked so that occupants can alight directly onto a brick path that leads to each front door. The arrangements at Alice are M1 and M2 compliant with a handrail and ramp and ample space to transfer from car to wheelchair.
Main Entrance and Reception
There is a ramp which can be fitted inside Alice for wheelchairs or those who prefer not to step down a few inches from the door.
Laundry
There are washing/drying facilities in each kitchen. The integrated dryer means that clothes do not need to be aired on a line. Each unit has an ironing board of variable height.
Leisure Facilities
We have planted about 8 miles of grass tracks around the farm which all guests can use. They are not lawns but are regularly mown. They may present some difficulty for wheelchair users or those who prefer to walk on totally flat surfaces.
Bedrooms
All bedrooms are on the ground floor. In Alice, there is room for wheelchair access to the bed as required for M1 and M2 status.
Bathroom, Shower-room and WC (en-suite or shared)
All bath and shower rooms are on the ground floor. The bathroom in Alice has a shower in the bath as well as one in the main body of the room for those who want to shower seated. The room is a wet-room. The loo seat is variable in height and there are railings around sink, bath and shower which satisfy the M1 and M2 requirements.
Self-Catering Kitchen
The kitchen in Alice is fully M1 and M2 compliant. It has a lower sink under which a wheelchair can be placed. Alternatively a chair can be placed beneath the sink. The hob is at a lower height than normal and the oven / microwave can be moved onto a lower work surface to give improved access.
Grounds and Gardens
See above. There is a brick path that leads from the front door of Alice round the side of the property to provide access to the garden for those who prefer not to step down a few inches from the French windows that lead to the garden from the sitting room.
Contact Information
Please contact Harriet Kennedy, 18 School Lane, Islip, Northamptonshire, NN14 3LQ.
The address of the properties is Nene Valley Cottages,Clopton, NN14 3DZ.
Telephone: 01832 733125 or 07712 154009
Email: stay@nenevalleycottages.co.uk
Website: nenevalleycottages.co.uk
Hours of operation: Open all year.
Emergency number: 01832 720488
Local public transport numbers: Public transport is effectively non existent.
Local accessible taxi numbers: Norwoods Taxis, Oundle (5 miles away); 01832 273585
We welcome your feedback to help us continuously improve if you have any comments please phone 01832 733125 or email.
Nene Valley Cottages
18 School Lane
Islip
Northamptonshire
NN14 3LQ
booking conditions
|
website policy
|
© Nene Valley Cottages 2006-2018
website design © Scottish Web Design